I strongly and respectfully recommend to our brilliant #FBI and no less brilliant #CIA to take all the appropriate measures that they deem fit with regard to this subject...
https://tweetsandnews.blogspot.com/2020/05/i-strongly-and-respectfully-recommend.html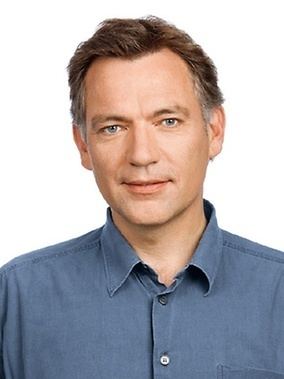 It looks like the Leftist German Politician and the specialist on Bioweapons, Jan van Aken is the current "Demiurge" - the chief of the New Abwehr and the main author of the "Operation CoronaVirus", and also the author of the Operations "Anthrax Letters", in conjunction with the Operation 9/11 in 2001, and later the Operations "Ricin Letters" of 2013 and 2018, among the other similar Bioweapons operations worldwide, including "SARS", "MERS", etc.
I strongly and respectfully recommend to our brilliant FBI and no less brilliant CIA to take all the appropriate measures that they deem fit with regard to this subject who is still readily observable in a plain sight, which apparently is the best cover.
I also would not be surprised at all, if he
already has the best vaccine.
Michael Novakhov | 9:20 PM 5/5/2020
_________________________________________________________________
Quote:
"Third, with modern biotechnology it becomes possible to create completely new biological weapons. And for technical and/or moral reasons, they might be more likely to be used than classical biowarfare agents. These possibilities have generated new military desires around the world, including within those countries that have publicly renounced biological weapons in the past. This paper deals predominantly with the last two factors, and with the use of real-life examples, we shall discuss the possibilities for such military abuse of biotechnology.
...
In addition, another important restriction of bioweapons might be overcome by genetic engineering techniques in the future.
...
The natural organisms are rather slow-acting and unreliable, but, with the help of genetic engineering, the development of much more effective organisms might become possible—probably effective enough to be used as biological weapons.
"
"The third example is not about biological weapons but new types of chemical, or rather biochemical, weapons."
Genetic engineering and biological weapons - Jan van Aken and Edward Hammond
___________________________________________________________________
jan van aken and bioweapons - Google Search
____________________________________________________________________
M.N.: Sars-Cov -2 might be this new biochemical weapon, combining the features of both the viral infection and the biochemical poison, such as Ricin.
No one would be able to answer these questions better than the "Author" himself, and this information can be the best, if not the only clue to the real solutions.
______________________________________________